Pay Rates Guidance & Reviews
We'll ensure your staff are on the correct pay rates and entitlements. Talk to our experienced team.
Get 1 month FREE when you pay per annum.
Trusted for over 14 years
Over 10,000 happy clients
★★★★ 4.1 Star
Google Ratings
Avoid underpayment of wages 
With so many different pay rates (award rates) by job type, overtime and penalty rates, and entitlements, it's no wonder employers get confused and at times struggle to stay up to date with the pay obligations and entitlements of their staff. In addition, getting clarity on how standard requirements are impacted by Job Keeper and Pandemic leave can add to the confusion.
Get tailored Pay Rate advice for your business
BetterHR's team of experienced Employment Lawyers and certified HR Experts will help you stay up-to-date with the most current requirements as set out by the Modern Award and National Employment Scheme (NES). We'll help demystify the complexity, and ensure that your businesses is aligned with terms and conditions of employment.
We've helped many Clients save time, money, and avoid potential penalties – like back-pay claims and damaging "wage theft" scandals in the news of late.
Our team will help you determine the correct rates before you hire, and do an audit of existing pay:
Award Rates/Pay Rates
Hours of work
Rosters
Breaks
Allowances
Penalty rates
Overtime
And more
About the Modern Award
A modern award is a legal document which sets out the minimum terms and conditions of employment on top of the National Employment Standards (NES).
Modern awards apply to all employees covered by the national workplace relations system.
The pay rate for most employees is set out in the applicable occupation-based modern award.
Managers or higher income employees may not be covered by a modern award even if one applies to the industry in which they work.
Some employers and employees will not be covered by an award or registered agreement. When an employee is not covered by an award of agreement, they are considered to be award an agreement free. In these situations, the National Minimum Wage and the NES will form the minimum terms and conditions of employment.
Why choose BetterHR?
BetterHR is a leading Australian HR and employment law solutions provider.
We help Australian business owners and managers operate successfully by providing HR tools and advice to help businesses with people management.
Our all-in-one subscriptions give customers the ability to leverage expert guidance in areas that can be complex.
We work with our customers to make people management simple, affordable, and straightforward.
Backed by experienced Employment Lawyers
Direct access to certified HR experts
Over 10,000+ happy clients
Australian owned & operated
Don't take our word for it. Let our customers tell you about
the value they've received from BetterHR.
Angela
"Small cost for peace of mind."
Angela
Vivo Cafe Group
Adrian
"Better HR is absolutely priceless."
Adrian
Focus Engineering
Sue
"It gives you a sense of security."
Sue
MSP Photography
Jim
"Delivered thousands in savings."
Jim
Minol Australia
Jan
"It's given us a streamlined approach and has standardised formats on ways to do things correctly."
Captain Jan Becker
Becker Helicopters
Brian
"It's a complete compliance system."
Brain
Telstra Business
Ashleigh
Ashleigh
CountPlus
Talk to an experienced HR Consultant for Pay Rate guidance and reviews.
Fill in this short form, and one of our HR Consultants will contact you.
Trusted by hundreds of successful businesses every day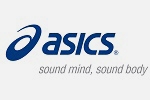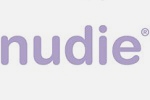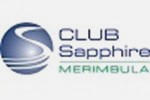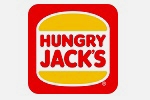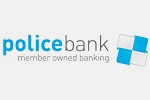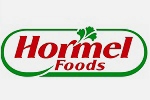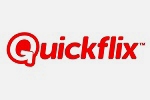 Plans & Pricing
Affordable. Fixed Price. No hidden fees.
Get instant access to HR software and HR advice, combined in a single plan.