Covid-19
Resources for Businesses
Access the Covid business support you need to keep moving ahead.
Starting from $82.59 per month ( just $16.59 per user per month *).
Get 1 month FREE when you pay per annum.
Trusted for over 14 years
Over 10,000 happy clients
★★★★ 4.1 Star
Google Ratings
Receive comprehensive Covid business support
Successfully navigate your business through Covid times with the essential HR Tools, HR Advice, and HR Services with BetterHR. Be prepared for any scenario with our HR Software, HR Documents & Templates, HR Advice and Services. We're here to help you and your business get through these uncertain times.
   Receive comprehensive guidance prepartion for the end of JobKeeper 2.0
   Find out how your business can benefit from JobMaker Hiring Credits
   Leverage time saving, ready-to-use templates for Covid related business templates
   Available free to our subscribers
Covid-19 HR Toolkit for Business
Access the purpose designed 'Covid-19 HR Toolkit' to help business owners and managers during the Covid times.
Features include:
   Answers to Commonly Asked Questions – To help you find accurate answers to commonly asked questions during the Covid-19 crisis
   Covid-Safe Business Plan Template – To help you plan for a safe workplace during different stages of the Covid-19 crisis
   Financial Assistance & Government Support – To help you find the government support you need during the Covid-19 crisis
   Business Continuity Plan – To help you identify and manage risks in your business during the Covid-19 crisis
   HR Process Guides – To help you manage people and compliance (eg. Working from Home, Stand Downs, Redundancies, Terminations, etc)
   HR Letter Templates – To help you create compliant letters (eg. Working From Home Agreement, Stand Down Letter On No Pay,  etc)
   HR Policy Templates – To help you create compliant policies (eg. Working From Home Policy, Covid-19 Pandemic Policy,  etc)
   Work, Health & Safety Templates – To help you manage workplace incidents, injuries, hazards, consultations, etc.
And more!
Covid-19 HR & Employment Law Advice
BetterHR's team of qualified HR Experts and experienced Employment Lawyers are available to help Clients with people management issues during Covid times such as:
   Stand downs and reducing hours or changing location of work,
   Work from home, remote work challenges and issues
   Pay and leave entitlements, including if someone is sick with Covid
   Entitlements if an employee is stuck overseas or is required to be quarantined or self-isolate
   Ending employment and redundancy entitlements
And more!
Covid-19 HR Letter Templates
BetterHR has added new templates to the 'Letter Wizard' in our HR software to help subscribers manage important day-to-day tasks during the Covid-19 crisis. For example:
   Jobkeeper Agreement to Change Hours/Days of Work or to Take Annual Leave
   Jobkeeper Agreement to Take Annual Leave at Half Pay
   Jobkeeper Direction
   JobKeeper Employee Nomination Notice
   Jobkeeper Notice To Give JobKeeper Direction
   Stand Down Letter On No Pay Due to Section 524 of the Fair Work Act
And more!
Why choose BetterHR?
BetterHR is a leading Australian HR and employment law solutions provider.
We help Australian business owners and managers operate successfully by providing HR tools and advice to help businesses with people management.
Our all-in-one subscriptions give customers the ability to leverage expert guidance in areas that can be complex.
We work with our customers to make people management simple, affordable, and straightforward.
Backed by experienced Employment Lawyers
Direct access to certified HR experts
Over 10,000+ happy clients
Australian owned & operated
Don't take our word for it. Let our customers tell you about
the value they've received from BetterHR.
Adrian @ Focus Engineering
Better HR is absolutely priceless.
Adrian
Focus Engineering
Sean @ Pieroth
As MD of a major retail business, I rely on experts to ensure our business runs smoothly… Better HR's HR expertise means my business is in the best possible hands. I wouldn't be without them.
Sean
Pieroth
Chris @ Intermedia Group
It's like having my own HR department 24/7 – peace of mind I can afford. I feel a lot safer. It's simple and the documents are constantly updated. I've found it be excellent.
Chris Baker
General Manager Operations
Brittany @ AIM Bookkeeping Consultants
Time is MONEY! Better HR and their HR advice streamlines our processes & offers piece of mind. We are compliant & up to date at all times
Brittany
AIM Bookkeeping Consultants
Angela @ Vivo Cafe Group
Small cost for peace of mind.
Angela
Vivo Cafe Group
Need an answer to your HR question? 
Fill in this short form, and we'll call you to assist.
Trusted by hundreds of successful businesses every day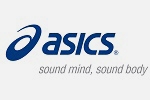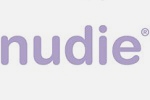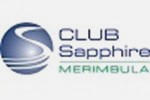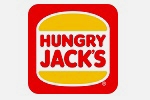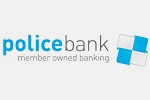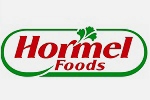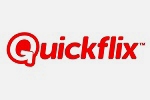 Plans & Pricing
Affordable. Fixed Price. No hidden fees.
Get instant access to HR software and HR advice, combined in a single plan.