HR Compliance
Checks & Audits
Get the comprehensive reviews, checks, and audits you need for peace of mind. Engage the experienced HR consultants & employment lawyers for personalised consultations.
Get 1 month FREE when you pay per annum.
Trusted for over 14 years
Over 10,000 happy clients
★★★★ 4.1 Star
Google Ratings
Receive expert guidance from certified HR Experts and Experienced Employment Lawyers
With some of the most complicated employment law and regulations in world, it is no wonder Australian businesses struggle to determine whether they are compliant with current laws.
Doing compliance checks and audits on your own can be time consuming, and if critical areas are overlooked they can result in penalties and fines. Save time with BetterHR's comprehensive HR compliance checks and audits conducted by experienced HR professionals.
   We'll help you fix areas of non-compliance
   A single fixed fee plan
   Forget expensive hourly fees
   No hidden costs
Protect your business from risks with HR compliance checks and audits
BetterHR can provide compliance audits and comprehensive reviews to identify any issues. We'll then work closely with you each step of the way, to ensure you become compliant and free from potential risks.
Meticulously conducted by our team of certified HR experts and experienced Employment Lawyers, your 'HR Compliance Check' will include:
   An introductory call to discuss information we need for your 'HR Compliance Check'
   A phone or virtual consultation with a qualified HR and employment law expert to review your business and determine compliance levels
   A written report outlining compliance challenges and areas of concern/non-compliance, strengths and weaknesses, and recommended solutions
Is BetterHR right for you?
Conducted by experienced HR professionals, consultants, and employment lawyers, our team provide day-to-day support as well as comprehensive guidance to:
   Business owners
   Small business
   Businesses or organisations with inhouse HR departments or HR functions
As a Platinum member you'll get a dedicated consultant that keeps you abreast of any changes. We'll provide you the guidance and tools you need to stay compliant.
Avoid expensive penalties & fines
You don't have to manage everything on your own. Let's us help protect your business from unfair dismissal claims, fines, Fair Work claims, and lawsuits.
Our audit team can assist with:
   Interpreting labor laws and regulations
   Understanding hr regulatory compliance relevant to your business & industry
Conducting HR compliance audits  
   Resolve compliance issues and compliance risks
   Risk management to reduce potential future non-compliance
Click here to see 2019 – 2020 Fair Work litigation outcomes >
Why choose BetterHR?
BetterHR is a leading Australian HR and employment law solutions provider.
We help Australian business owners and managers operate successfully by providing HR tools and advice to help businesses with people management.
Our all-in-one subscriptions give customers the ability to leverage expert guidance in areas that can be complex.
We work with our customers to make people management simple, affordable, and straightforward.
Backed by experienced Employment Lawyers
Direct access to certified HR experts
Over 10,000+ happy clients
Australian owned & operated
Don't take our word for it. Let our customers tell you about
the value they've received from BetterHR.
Adrian @ Focus Engineering
Better HR is absolutely priceless.
Adrian
Focus Engineering
Sean @ Pieroth
As MD of a major retail business, I rely on experts to ensure our business runs smoothly… Better HR's HR expertise means my business is in the best possible hands. I wouldn't be without them.
Sean
Pieroth
Chris @ Intermedia Group
It's like having my own HR department 24/7 – peace of mind I can afford. I feel a lot safer. It's simple and the documents are constantly updated. I've found it be excellent.
Chris Baker
General Manager Operations
Brittany @ AIM Bookkeeping Consultants
Time is MONEY! Better HR and their HR advice streamlines our processes & offers piece of mind. We are compliant & up to date at all times
Brittany
AIM Bookkeeping Consultants
Angela @ Vivo Cafe Group
Small cost for peace of mind.
Angela
Vivo Cafe Group
Need an HR compliance check & audit?
 We'll help you become compliant, and stay compliant.
Complete the form, and one of our consultants will call you.
Trusted by hundreds of successful businesses every day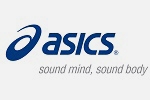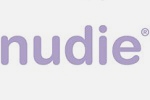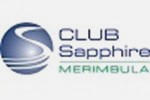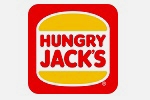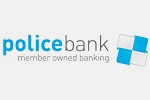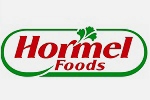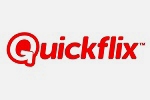 Plans & Pricing
Affordable. Fixed Price. No hidden fees.
Get instant access to HR software and HR advice, combined in a single plan.