HR Policies and Procedures Templates
Access hr policies and procedures templates that supports workplace compliance, and creates a safe and high performance culture for your staff.
Talk to our experienced HR consultants, and qualified employment lawyer, for advice on Covid-19 related matters.
Trusted for over 14 years
Over 10,000 happy clients
★★★★ 4.1 Star
Google Ratings
Compliant HR Policies developed by experienced HR Consultants & Employment Lawyers
Well produces HR policies and procedures help employees understand what is expected of them in specific circumstances. Well crafted policies and procedures provide clarity on operating procedures, work health and safety, and code of conduct. They can prevent workplace issues from arising,  and ensure a high standard in behaviours and performance, and help to avoid need for disciplinary action. They also help employers reduce the risk of non-compliant practices in the workplace.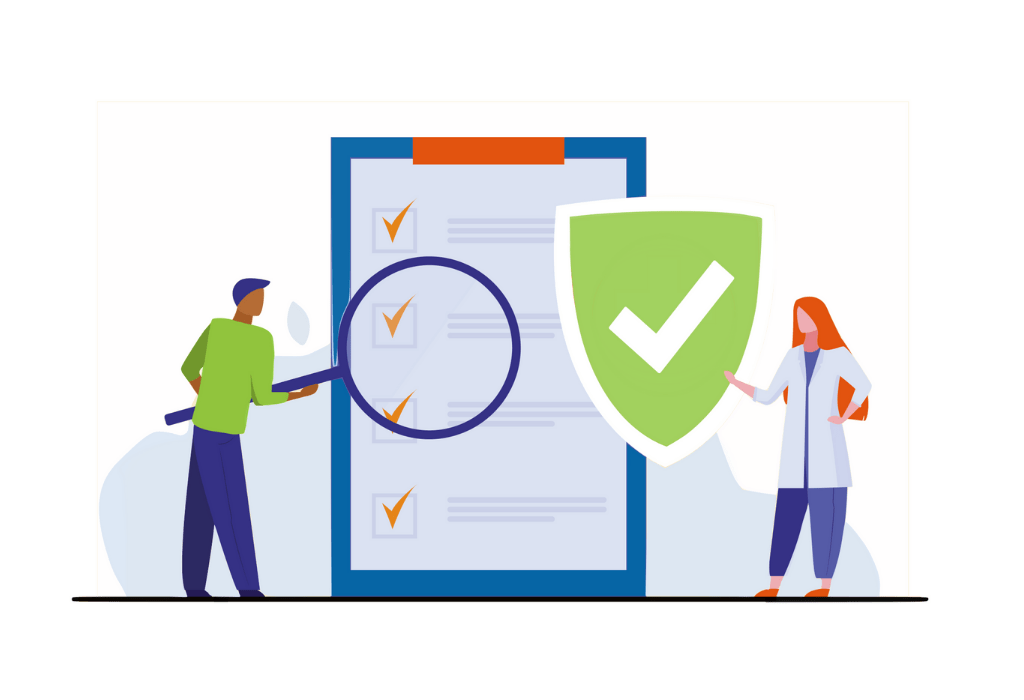 Expertly built Policies & Procedures, and regularly kept up to date
Get instant access to ready-to-use HR policies and procedures templates that you can deploy immediately in to your business. When it comes to templates, be sure to use ones that are regularly kept up-to-date with laws. BetterHR offers small to medium businesses a library policies and procedures that are expertly built by our qualified employment lawyers. See the extensive list of policies below that you'll have instant access to once you sign up. Don't waste time cobbling together policies that may or may not be compliant. 
Protect your team with ready-to-use Vaccination Policies & Procedures Templates
Get instant access ready-to-use HR policies & procedures templates for clear guidance to your employees:
   Vaccination Policy
   Refusal of Vaccination Policy
   COVID-19 Travel Permit for work
"We have absolute peace of mind that with Better HR's high quality and up to date HR documents, policies and processes we meet our legislative obligations and reduce both risk and cost to Xero."
– Alastair, Xero Pty Ltd
Access a large library of expertly built
Workplace Policies & Procedures for just $99 per month
Abandonment Of Employment Policy
Absenteeism and Abandonment of Employment Policy
AnnualLeave Policy
Anti-Discrimination Policy
Bonus Scheme Policy
Bullying and Harassment Policy
Business Gifts Policy
Casual Employment Policy
Client Transport Policy
Code Of Conduct
Community Service Leave Policy
Company Apparel Policy
Compassionate Leave Policy
Confidentiality And Non Disclosure Policy
Conflicts Of Interest Policy
Corporate Credit Card Policy
Corporate Credit Card Usage Policy
Covid-19 Vaccination Policy
Covid-19 Pandemic Policy
Disciplinary Procedures Policy
Domestic and Family Violence Leave Policy
Dress Code Policy
Drug And Alcohol Policy
Emergency Evacuation Policy
Employee Assistance Program Policy
Employee Benefits Policy
Employee Complaints And Disputes Policy
Employee References Policy
Employer Property and Equipment Policy
Employing Relatives Policy
Employment Agreements Policy
Employment Relations Policy
Engagement Of Temporary And Fixed Term Employee Policy
Engaging Contractors Policy
Entertainment Expenses Policy
Equal Opportunity Policy
Family and Domestic Violence Leave Policy
Fatigue Management Policy
Harassment Policy
Hours Of Work Policy
Induction Policy
Injury Management and Return to Work Policy
Intellectual Property Policy
Internal Communications Policy
Internet and Email Usage Policy
iPad Policy
Laptop Computers Policy
Leaving The Organisation Policy

Loans And Advances Policy
Long Service Leave Policy
Media Contacts Policy
Medical Incapacity Policy
Mental Health and Wellbeing Policy
Mobile Phones Policy
Modern Slavery Policy
Motor Vehicle Policy
NDIS Code Of Conduct Policy
OffShore Placements Policy
Parental Leave Policy
Personal And Professional Development Policy
Personal Relationships In The Workplace Policy
Personal/Carer's Leave Policy
Police Check Policy
Privacy Policy
Probationary Periods Policy
Professional Memberships Policy
Public Holidays Policy
Reasonable Additional Hours Policy
Recognition And Rewards Policy
Recruitment And Selection Policy
Redundancy Policy
Reimbursement Of Expenses Policy
Remuneration Policy
Retirement Policy
Secondment Policy
Security Policy
Sexual Harassment Policy
Smoke Free Workplace Policy
Social Media Policy
Social Networking Policy
Staff Purchases Policy
Stand Down Policy
Succession Planning Policy
Time off In lieu of overtime Policy
Travel Policy
Uniform Policy
Union Relations Policy
Unpaid Leave Policy
Voluntary Work Policy
Whistleblower Policy
Workforce Guardian APP Policy
Working from Home Policy
Workplace Health And Safety Policy
Workplace Surveillance Policy NSW
Why choose BetterHR?
BetterHR is a leading Australian HR and employment law solutions provider.
Backed by experienced Employment Lawyers
Direct access to certified HR experts
Over 10,000+ happy clients
Australian owned & operated
Who are we?
We help Australian business owners and managers operate successfully by providing HR tools and advice to help businesses with people management.
Our all-in-one subscriptions give customers the ability to leverage expert guidance in areas that can be complex.
We work with our customers to make people management simple, affordable, and straightforward.
Need help with Workplace Policies & Procedures?
Fill in the short form, and one of our consultants will contact you.
Customer Testimonials
Don't take our word for it. Let our customers tell you how much value they've received from BetterHR.
Adrian @ Focus Engineering
Better HR is absolutely priceless.
Adrian
Focus Engineering
Sean @ Pieroth
As MD of a major retail business, I rely on experts to ensure our business runs smoothly… Better HR's HR expertise means my business is in the best possible hands. I wouldn't be without them.
Sean
Pieroth
Chris @ Intermedia Group
It's like having my own HR department 24/7 – peace of mind I can afford. I feel a lot safer. It's simple and the documents are constantly updated. I've found it be excellent.
Chris Baker
General Manager Operations
Brittany @ AIM Bookkeeping Consultants
Time is MONEY! Better HR and their HR advice streamlines our processes & offers piece of mind. We are compliant & up to date at all times
Brittany
AIM Bookkeeping Consultants
Angela @ Vivo Cafe Group
Small cost for peace of mind.
Angela
Vivo Cafe Group
Plans & Pricing
Affordable. Fixed Price. No hidden fees.
Get instant access to HR software and HR advice, combined in a single plan.
Trusted by hundreds of successful businesses every day