Employment Contracts
Create fully-compliant employment contracts and agreements quickly and affordably with our Contract Wizard.
Why pay thousands for a single employment contract when you can create an unlimited number, from just $99 per month.
Get 1 month FREE when you pay per annum.
Trusted for over 14 years
Over 10,000 happy clients
★★★★ 4.1 Star
Google Ratings
Expertly Built
Don't waste time cobbling everything together from scratch. Get employment contracts for full time, part time, casual staff, and contractors. Why pay thousands for a single contract when you can create an unlimited number with our easy-to-use 'Contract Wizard'.
   Expertly built by experienced Employment Lawyers
   Up-to-date Employment Contracts 
   Compliant with Modern Awards and NES
   Create unlimited employment agreements & contracts
Better Employment Contracts.
Better Clarity.
Having well produced contracts help to create the right employment relationship between the employer and the employee. Giving both parties clarity on the terms and conditions of employment.
  Outline conditions of employment
  Clarify hours of work
  Notice period
  Minimum Entitlements
  Clause to protect your intellectual property
"One demonstration was sufficient for me to recognise what BetterHR represented. Over the years I have spent many hours and invested thousands of dollars in training, researching and paying for legal advice to make sure that my stakeholders and clients have all bases covered, and this is the best suite of tools I have come across."
– Shirley, HR Management Services
Talk to experienced HR Experts
Over 10,000 happy customers
A Contract Wizard that gives you freedom to create the contracts you need
 Create contracts for permanent employees, casual employees, and independent contractors
  Dynamic Contract Wizard for customisable Contracts
  Fixed term contract
  Casual employment contract
  Independent Contractor Agreements
  Single Enterprise Agreements
Fully compliant contracts & agreements
BetterHR employment contracts and templates are regularly kept up-to-date and compliant. They've been developed by qualified Australian employment lawyers and experienced HR consultants, to help protect you and your business.  We support you in achieving full-compliance with Australia's national workplace relations laws. 
Our employment contract tool includes all the legally required elements of an employment agreement, including industry award classification, minimum & leave entitlements, and more. 
Are the free employment contracts you find online compliant? Australian employment law is constantly changing. Make sure you use contracts that are regularly kept up-to-date so you aren't caught out by fines from Fair Work.
"We have absolute peace of mind that with Better HR's high quality and up to date HR documents, policies and processes we meet our legislative obligations and reduce both risk and cost to Xero."
– Alastair, Xero Pty Ltd
Buy a one-off contract, or subscribe and save!
More than just Employment Contracts.
Get a one-off certified Employment Contract (Award Covered) for just $400. Click here to buy now >
Chances are, if you need an Employment Contract, you'll need a few other critical documents to help onboard your new employee successfully and compliantly. Cover all your bases with our ready to use templates.
   Employment Contract (Award Covered) – $400
    Award Rate/Employee Pay Rate classification – $495
   Position Description template – $75
   Letter of Offer template – $150
   Employee Handbook – $550
   HR Policy template – $200
Set your new employee up for success for $1,375.
Save $286 with the HR Essential plan.
Don't pay $1375. Get the templates you need, and more, with the HR Essential plan at $1089 per annum (just $99 per month).  You'll get instant access to:
   Hiring workflow & onboarding checklists
   Employment Contract (Award Covered, Award, Independent Contractor)
   Letter of Offer template
   Employee Handbook
   Employment Law Advice
   Cloud-based Human Resource Management System
   Performance management guidance and workflows
   Work, Health & Safety  policies, and incident logs
   Letter and Contract Wizards for full and casual staff
   Employee Records Management
   and more!
How we can help
We help Australian business owners and managers operate successfully by providing HR tools and advice to help businesses with people management.
Our all-in-one subscriptions give customers the ability to leverage expert guidance in areas that can be complex.
We work with our customers to make people management simple, affordable, and straightforward.
Why choose BetterHR?
BetterHR is a leading Australian HR and employment law solutions provider.
Backed by experienced Employment Lawyers
Direct access to certified HR experts
Over 10,000+ happy clients
Australian owned & operated
Don't take our word for it. Let our customers tell you about
the value they've received from BetterHR.
Adrian @ Focus Engineering
Better HR is absolutely priceless.
Adrian
Focus Engineering
Sean @ Pieroth
As MD of a major retail business, I rely on experts to ensure our business runs smoothly… Better HR's HR expertise means my business is in the best possible hands. I wouldn't be without them.
Sean
Pieroth
Chris @ Intermedia Group
It's like having my own HR department 24/7 – peace of mind I can afford. I feel a lot safer. It's simple and the documents are constantly updated. I've found it be excellent.
Chris Baker
General Manager Operations
Brittany @ AIM Bookkeeping Consultants
Time is MONEY! Better HR and their HR advice streamlines our processes & offers piece of mind. We are compliant & up to date at all times
Brittany
AIM Bookkeeping Consultants
Angela @ Vivo Cafe Group
Small cost for peace of mind.
Angela
Vivo Cafe Group
Need help with employment contracts?
Fill in this short form, and we'll call you to assist.
Trusted by hundreds of successful businesses every day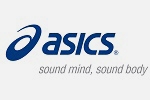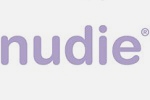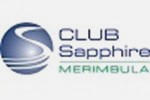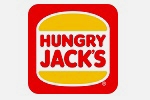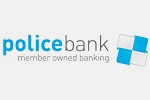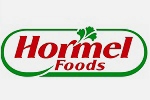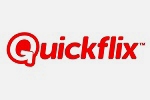 Plans & Pricing
Affordable. Fixed Price. No hidden fees.
Get instant access to HR software and HR advice, combined in a single plan.