Fines & Penalties:
Fair Work Act
Better HR helps you avoid on the spot fines and court ordered penalties for breaching Australian employment laws.
Most businesses – including small businesses – are now covered by Australian employment laws including the Fair Work Act 2009 and Fair Work Regulations 2009.
Businesses who fail to comply with these laws risk big fines and penalties, expensive back-pay orders, damaging employee claims and personal fines for accessorial liability.
Fair Work Inspectors
Fair Work Inspectors are government officials appointed by the Fair Work Ombudsman. They have the power to enter a workplace at any time during working hours, or at any other time that the Fair Work Inspector believes is necessary for compliance purposes, if they reasonable believe:
the Fair Work Act 2009 or a Fair Work instrument (e.g. an award or agreement) applies to the workplace
records or documents relevant to compliance are on the premises (including documents on a computer).
On the spot fines
Fair Work Inspectors may issue on the spot infringement notices where they reasonably believe an employer has contravened the record-keeping and pay slip obligations contained in the Fair Work Act 2009 and the Fair Work Regulations 2009.
The maximum fines payable from an infringement notice are:
$630 per contravention for an individual
$3150 per contravention for a body corporate.
Last financial year, Fair Work Inspectors issued almost $500,000 in on-the-spot fines
Court ordered penalties
Fair Work Inspectors can also recommend taking matters to court. If this happens and litigation is successful, employers may face court orders, including:
penalties of up to $12,600 per contravention for an individual
penalties of up to $63,000 per contravention for a body corporate
orders to pay the employee what they're owed (plus interest)
orders granting an injunction or interim injunction
orders awarding the employee compensation for loss suffered
orders to reinstate an employee, which may mean the employee must be given their job back
orders to correct the discrimination.
Last financial year, the Fair Work Ombudsman secured over $4.4 million in court-ordered penalties.
Personal Fines
HR managers, payroll and administration personnel and advisors may be liable as an accessory if their employer breaches the Fair Work Act.
Are you responsible for HR, payroll or administrative functions?
Do you try and obtain accurate advice?
Do you alert clients to possible breaches?
Do you actively question instructions if you have doubts regarding legality?
If not, you may be at risk of personal fines under Section 550 of the Fair Work Act 2009.
How Better HR helps:
Better HR provides the essential HR tools and advice that every business needs.
Delivered via an affordable annual subscription, Better HR makes it easier and more affordable to manage HR and compliance with confidence.
Used correctly, Better HR can help you:
Trusted by hundreds of successful businesses every day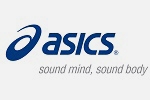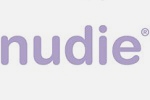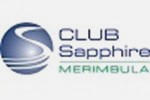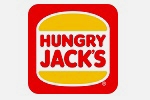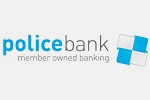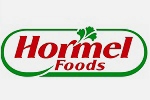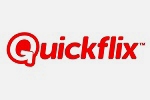 Don't take our word for it. Let our customers tell you about
the value they've received from BetterHR.
Adrian @ Focus Engineering
Better HR is absolutely priceless.
Adrian
Focus Engineering
Sean @ Pieroth
As MD of a major retail business, I rely on experts to ensure our business runs smoothly… Better HR's HR expertise means my business is in the best possible hands. I wouldn't be without them.
Sean
Pieroth
Chris @ Intermedia Group
It's like having my own HR department 24/7 – peace of mind I can afford. I feel a lot safer. It's simple and the documents are constantly updated. I've found it be excellent.
Chris Baker
General Manager Operations
Brittany @ AIM Bookkeeping Consultants
Time is MONEY! Better HR and their HR advice streamlines our processes & offers piece of mind. We are compliant & up to date at all times
Brittany
AIM Bookkeeping Consultants
Angela @ Vivo Cafe Group
Small cost for peace of mind.
Angela
Vivo Cafe Group