Compliance with
Australian Employment Laws
Better HR helps you ensure compliance with Australian Employment Laws to avoid big fines and penalties, damaging employee claims and expensive back-pay orders.
Australia has some of the most complex employment laws in the world.
Fair Work Inspectors have the power to enter a workplace at any time to check for compliance with Australian employment laws.
Employers risk on-the-spot fines, court ordered penalties and damaging employee claims if they fail to meet their legal obligations under Australian employment laws such as:
Fair Work Act 2009
Fair Work Act General Protection provisions
Fair Work Regulations 2009
Fair Work (Registered Organisations) Act 2009
Fair Work (Transitional Provisions and Consequential Amendments) Act 2009
Fair Work (State Referral and Consequential and Other Amendments) Act 2009
Fair Work Amendment (State Referrals and Other Measures) Act 2009
Fair Work Amendment (Protecting Vulnerable Workers) Act 2017
Fair Work Amendment (Corrupting Benefits) Act 2017
Fair Work Amendment (Family and Domestic Violence Leave) Act 2018
Age Discrimination Act 2004
Australian Human Rights Commission Act 1986
Building and Construction Industry Improvement Act 2005
Disability Discrimination Act 1992
Equal Employment Opportunity (Commonwealth Authorities) Act 1987
Equal Opportunity for Women in the Workplace Act 1999
Independent Contractors Act 2006
Migration Act 1958
Occupational Health and Safety Act 1991
Paid Parental Leave Act 2010
Racial Discrimination Act 1975
Sex Discrimination Act 1984
Workplace Health and Safety laws in each state/territory
And more!
How Better HR helps:
Better HR provides the essential HR tools and advice that every business needs.
Delivered via an affordable annual subscription, Better HR makes it easier and more affordable to ensure compliace with Australian employment laws.
Access to qualified HR and employment law experts
Practical HR and employment law advice by phone
Written answers to HR and employment law questions by email
Access to dedicated HR consultants
Access to step by step HR process flowcharts
Compliant HR letter templates
Compliant HR policy templates
And more
Trusted by hundreds of successful businesses every day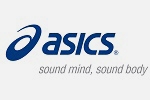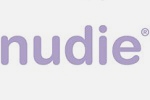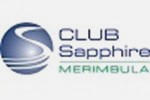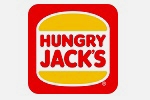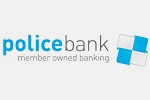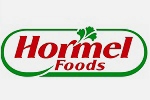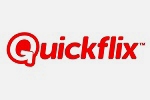 Don't take our word for it. Let our customers tell you about
the value they've received from BetterHR.
Adrian @ Focus Engineering
Better HR is absolutely priceless.
Adrian
Focus Engineering
Sean @ Pieroth
As MD of a major retail business, I rely on experts to ensure our business runs smoothly… Better HR's HR expertise means my business is in the best possible hands. I wouldn't be without them.
Sean
Pieroth
Chris @ Intermedia Group
It's like having my own HR department 24/7 – peace of mind I can afford. I feel a lot safer. It's simple and the documents are constantly updated. I've found it be excellent.
Chris Baker
General Manager Operations
Brittany @ AIM Bookkeeping Consultants
Time is MONEY! Better HR and their HR advice streamlines our processes & offers piece of mind. We are compliant & up to date at all times
Brittany
AIM Bookkeeping Consultants
Angela @ Vivo Cafe Group
Small cost for peace of mind.
Angela
Vivo Cafe Group