Fair Work
Prosecutions
Business owners and managers risk on-the-spot fines, court ordered penalties and damaging employee claims if they fail to meet their legal obligations under Australian employment laws.
Prosecution of business owners and managers:
Target admits it underpaid employees in its Australian stores by $9 million
Coles admits it underpaid employees in its supermarket and liquor stores by $20 million
Merivale facing court over alleged "systemic" wage theft to the tune of $126 million
Pub Operator faces $37,000 in penalties for underpayments
Excavation company faces court over underpayments
North Parramatta pizza outlet faces court
Perth franchisee faces court over employee underpayments and breaching pay slip laws
Over $730,000 in wage underpayments recovered from popular food franchises – Chatime, GongCha, Hot Star Chicken, PappaRich, Sushi Izu, Nene Chicken and The Sushi 79
MOS Burger Australia underpaid workers $1.1 million
Audi Australia Criticized For Lack Of HR Expertise
Qantas accused of underpaying workers up to $10 million
$398,520 in penalties against a Melbourne CBD travel agency and one of its directors for underpaying workers
Supermarket Giant Woolworths Underpaid Almost 6000 Employees For Nearly A Decade
Queensland Asian Food Outlet cops $72,000 Penalty over underpayments
33 Cairns hospitality workers back-paid $10k
Hospitality business in regional Victorian town ordered to back-pay workers $6,800
Rockpool Dining Group accused of $10 million wage theft
Fair Work Inspectors issued almost $500,000 in on-the-spot fines in 2018-2019
FWO recovers $40 million for workers in 2018-2019

Maximum compensation for employee sacked via text message

Two sushi outlets penalised $125,700
Masterchef judge George Calombaris Fined Two Hundred Thousand Dollars
Jewellery chain Michael Hill admits to underpaying employees up to $25 million
Employer Ordered to Pay Damages For Sexual Harassment
Commonwealth Games security guards underpaid
Over 40 percent of businesses In Gippsland not-compliant with Australian workplace laws
Fair Work Inspectors uncover widespread non-compliance in QLD VIC and NSW
A major network of bars on the high-profile Chapel Street strip has been significantly underpaying staff, leaked documents and pay records show.
Chatime, the bubble tea business with stores across Australia, is facing allegations it had underpaid workers more than $10m and as far back as 2009.
RockPool Dining Group Caught Underpaying Workers
Lyamobile Penalised $25,000 For Underpaying Staff Again
FWO recovers nearly $800,000 for sushi workers in NSW, QLD and the ACT
Media company and director prosecuted for underpaying staff
Retail giant Lush Cosmetics underpaid 5,000 staff around $2m
A Perth cleaning company has been hit with near-record WA penalties of $306,000 for underpaying workers at a Perth hotel. (More)
The operators of a hair products retailing business have been penalised more than $70,000 for exploiting vulnerable overseas workers (More)
The operators of a Gold Coast restaurant have been penalised more than $284,000 for underpaying overseas workers and using false records to try to cover it up. ( More)
The advice and knowledge of a bookkeeper was a central issue in a case that saw more than $100,000 of back-pay given to workers in Western Australia. (More)
40% of United Petroleum Stores Underpaying Workers. The Fair Work Ombudsman has blasted petrol giant United Petroleum for wide-spread underpayment of workers across its franchise network. ( More)
MasterChef judge and celebrity chef George Calombaris has been found guilty of underpaying 162 of his restaurants' employees a total of up to $2.6m. After an investigation by the Fair Work Ombudsman found payroll errors dating back 6 years. (More)
Caltex terminates 19 franchise agreements for non-compliance. Caltex has terminated agreements with 19 franchisees covering 43 sites for underpayment of employee entitlements and other significant workplace non-compliance issues. ( More)
Three-quarters of Pizza Hut outlets found to be non-compliant.
Employer found guilty of underpaying worker for over 20 years. A court has found an employer underpaid a worker by more than $230,000 because it "recklessly disguised the true legal nature" of a 20-year-plus employment relationship by classifying him as an independent contractor. ( More)
A company, its director and payroll manager have been penalised $143,000 for underpaying workers $18,000. (More)
The master franchisor of the Yogurberry frozen yoghurt chain in Australia has been hit with $146,000 in penalties and an order for a national audit of the Yogurberry chain. The first time the Fair Work Ombudsman has secured penalties against a master franchisor for being an accessory to the exploitative practices of one its associated companies ( More)
Canberra carpenter and his company hit with $38,000 in penalties ( More)
Chemist Warehouse forced to back-pay workers over $3.5 million ( More)
Perth company fined $85,000 for failing to provide and maintain a safe work environment (More)
Record penalty against businessman who refused to clean up his act. A rogue Brisbane businessman has been penalised a record $126,540 and ordered to back-pay migrant workers almost $60,000 in a result that sends a warning that individuals can be held personally liable for exploitation of workers ( More)
The operators of a Gold Coast restaurant have been fined more than $23,000 after falsifying records for workers to make it appear they had worked fewer hours and been paid less than was actually the case.
Shopping Centre Trolley Collection Providers fined over $190,000
The operators of an Adelaide business have been fined a total of $6460 after failing to pay an $850 on-the-spot fine for not issuing pay-slips to two overseas workers.
Small business fined $58,000 for underpayment breach.
National advertising company and director fined $100,000 over underpayments.
The former operator of an Alice Springs café has been fined $1500 for record-keeping failures discovered during a Fair Work Ombudsman campaign. He was also ordered to complete training in relevant employment law for hiring employees and provide the Fair Work Ombudsman with evidence of having done so.
$100,000 penalty follows 'particularly disturbing behaviour' involving vulnerable Chinese chef.
A Malaysian restaurant in Perth has been fined $850 on the spot for failing to issue pay slips.
The operators of a two My Kitchen take-away food outlets have been prosecuted for underpaying staff after admitting they had no idea about minimum wage rates.
A Sydney manufacturing company and one of its directors will face Court after allegedly paying a Sri Lankan couple as little as $8 an hour. According to the Fair Work Ombudsman, the low wage rate resulted in the couple being short-changed more than $86,000. The owner and his company face penalties of up to $54,000 per breach.
A 7-Eleven operator in Sydney faces Court for underpaying two migrant employees almost $50,000 and created erroneous records for the workers. The owner and his company face penalties of up to $54,000 per breach.
Cotton On fined $278,000 by Fair Work Ombudsman.
A 7-Eleven retail store operator in Queensland has been fined more than $21,000 after underpaying an overseas worker.
$1.3m back-pay for almost 900 staff at Super A-Mart retail stores.
The former operators of a Bendigo restaurant who repeatedly short-changed their employees have been fined a total of $142,000 following legal action by the Fair Work Ombudsman.
A Fremantle restaurant has ended up with a hefty bill for back-payment of wages after it was found to be short-changing its waiting staff. The matter is one of a number finalised by the Fair Work Ombudsman in and around Perth recently.
Recent audits by Fair Work Inspectors have found over 600 hospitality employers (cafes, restaurants and catering services) guilty of breaching employment laws.
A Melbourne business operator has been fined more than $228,000 after admitting she underpaid a vulnerable migrant employee because she thinks Australia's minimum pay rates are "just crazy".
Malgorzata Poniatowska recently won $466,000 from her employer, Employment Services Australia, in a discrimination claim upheld by the Federal Court of Appeal.
A Cairns businessman and his tour company have been penalised almost $100,000 in fines and back-pay orders after short-changing five backpackers and defiantly claiming they would "not get a cent" of it.
123 former Sports Bar and Hungry Jacks employees at Newcastle airport are to be back-paid more than $472,000 after it was found they were being short-changed.
The operators of an Alice Springs café are facing Court after Fair Work Inspectors allegedly uncovered blatant record-keeping failures.
Thousands of aged care nurses, allied health workers and support staff are being reimbursed almost $4.8 million after their employer inadvertently underpaid their overtime rates for at least six years.
The Federal Circuit Court has imposed an unprecedented injunction restraining a NSW hairdresser from underpaying any staff he employs in the future.
A Nando's restaurant withheld the first two weeks' wages from a new staff member in a bid to ensure the employee stayed in the job for at least three months, a Fair Work Ombudsman investigation has revealed.
The Federal Circuit Court has fined and firmly reprimanded an employer in regional Victoria, over his "disgraceful" treatment of a foreign chef.
Housekeepers cleaning rooms at one of Australia's largest hotels will have their pay packets reviewed after an investigation by the Fair Work Ombudsman found they are being underpaid.
The operators of a Gold Coast restaurant have been fined a total of $84,500 for underpaing workers a total of $16,881 in wages and entitlements between December, 2011 and December, 2012.
Oracle ordered to pay $130,000 in sexual harassment case.
Too many employers still assume that as long as a person has an ABN, they can safely be engaged as an independent contractor. This is simply not the case. Another alleged sham contracting case involving Lu's Healthcare Pty Ltd is a timely reminder of the importance of correctly classifying each worker as either an employee or an independent contractor. If found guilty, the business manager faces possible penalties of up to $10,200 per breach and the company faces maximum penalties of up to $51,000 per breach.
Oracle to pay $18,000 in sex harassment case.
Sexual harrassment claim against David Jones settled out of court for $850,000 (Kristy Fraser-Kirk v David Jones).
The operator of a former Gloria Jean's coffee shop in Sydney's Kings Cross (Senan Pty Ltd) has been forced to pay $2000 compensation to a young casual employee who was dismissed after she queried her pay rate following an investigation by the Fair Work Ombudsman.
Unpaid workers at the St Helens RSL community club have been awarded back pay totalling $31,084 after an investigation by the Fair Work Ombudsman.
A Roy Morgan Group Company was hit with penalties of more than $300,000 for wrongly classifying an employee as as an independent contractor.
A café has been required to pay thousands of dollars in compensation and penalties after the Fair Work Ombudsman found it was illegally deducting money from the wages of its employees.
A national pizza franchise must review the records of a third of its 65 Australian stores to check that workers are receiving their proper wages and conditions following action by the Fair Work Ombudsman.
A number of workers have been back-paid almost $50,000 in wages and entitlements with the biggest recovery being $20,000 for a café manager following recent intervention by the Fair Work Ombudsman.
The operators of two Melbourne restaurants who gave teenage employees pizza and soft drink instead of their correct wages have been fined a total of $334,818 following an investigation and litigation by the Fair Work Ombudsman.
More than $13,000 in fines and compensation orders have been imposed after a casual employee was threatened with the sack for pursuing a vehicle allowance when using his own motor vehicle for work duties.
Brisbane restaurant operators penalised $29,150 for contraventions of age discrimination and record-keeping laws.
The operators of a café in Melbourne are to face court over allegations they paid foreign students as little as $8 an hour. A total of 22 employees were allegedly underpaid more than $83,000.
A medical practice was fined almost $90,000 for not paying workers the right minimum pay rate.
The former director of an environmental control products company who was involved in underpaying eight employees in Adelaide and Sydney has been fined $28,000.
The former operators of a general store in regional Victoria have been fined a total of $45,000 for underpaying two workers more than $19,000.
Toyota Material Handling (NSW) Pty Ltd has been fined $49,550 as the result of an investigation and legal action by the Fair Work Ombudsman for failing to ensure they negotiate lawfully with employees in an environment free of duress and illegitimate pressure.
The former owner-operator of medical centres in Perth and Sydney has been fined $22,176 over the underpayment of nine employees.
A Melbourne recruitment and labour hire company allegedly falsified its employment records and unlawfully deducted tens of thousands of dollars from the wages of dozens of cleaners.
A Newcastle-based business, Happy Cabby Pty Ltd, was fined more than $280,000 and the company's sole director received an additional, personal fine of almost $50,000 for serious breaches of the Fair Work Act.
The operators of a 7-Eleven franchise in Victoria were ordered to pay penalties of $150,000 for a number of breaches to employment laws relating to underpayment and record keeping. The operators were also ordered to pay the workers almost $90,000 owed in wages.
A Queensland company was fined $25,000 for breaches of the Fair Work Act that related to Award Flexibility Agreements. The Managing Director of the company was also personally fined $5,000. This is despite the Court having the power to impose a maximum fine of $99,000 for the company, and $19,800 for the Director. The level of fines imposed demonstrates the importance of strictly complying with the law in relation to Award Flexibility Agreements (September 2011).
A Western Australian construction company which recruited tradesmen from China and paid them less than $3 an hour was fined $123,000, and ordered to back pay wages of $242,000, with interest of about $65 000. The director of the company was fined a further $24,600 (May 2011).
The sole director of a former Canberra recycling company was fined $72,000 for his involvement in underpaying 10 workers more than $250,000 between 2004 and 2008, and unlawfully sacking three of them for complaining. The court found that director had been 'willfully blind' to his responsibilities as an employer and said the underpayment related conduct 'must be sheeted home' to him (May 2011).
The former operators of two Victorian convenience stores were fined a total of $150,000 for deliberately exploiting six international students and an order was made for restoration of almost $90,000 in underpayments of wages (April 2011).
A Brisbane company and its director were fined $214,500 over sham contracting and underpayments affecting more than 100 call centre workers. The workers were classified as 'independent contractors' when they were actually 'employees'. (March 2011)
Personal fines:
$21,760 Penalty For HR Manager: The HR Manager of a restaurant has been personally fined $21,760 under accessorial liability laws for involvement in underpaying workers at a restaurant in Charlestown.
$53,880 Penalty For Payroll Provider: A Victorian accounting firm who provided payroll services to a client has been penalised $53,880 after being found guilty of accessorial liability.
In a precedent setting legal decision, an accounting business has been found liable as an accessory for its role in the underpayment of employees by its client. (More)
A company, its director and payroll manager have been penalised $143,000 for underpaying workers $18,000. (More)
Director and his Adelaide car windscreens company penalised almost $85,000 after exploiting employees. ( More)
HR manager for Oz Staff Career Services personally fined $9920 for role in processing unlawful-deductions and record-keeping breaches.
Director of Step Ahead Security Services Pty Ltd ordered to personally pay $51,400 for underpaying eight casual security guards on the Gold Coast.
Manager responsible for payroll and administrative functions at Crystal Car Wash outlets in Sydney personally fined $10,000.
HR manager found liable as an accessory to his employer's breach of workplace legislation and personally fined $3750.
Two company directors/shareholders have been personally fined $20,000 each for their involvement in breaches of the Fair Work Act by a 7-Eleven franchise in Victoria. Record fine of $400,000 against a franchisee in Brisbane.
Accountancy firm in Melbourne is facing $54,000 fine for processing wage payments for workers at a fast food restaurant below the award rate.
The Director, restaurant manager and HR manager of a Chinese restaurant chain are facing penalties of up to $54,000 for underpaying workers.
Directors of 7-Eleven retail group are under investigation for wide ranging under-payments and record-keeping breaches across its national franchise network.
Directors of Yogurberry head company are facing penalties of up to $54,000 each for wide range of compliance failures throughout its supply chain.
Trusted by hundreds of successful businesses every day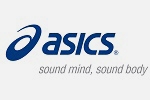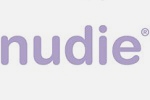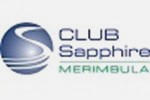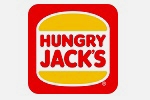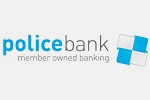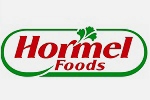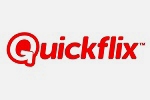 Don't take our word for it. Let our customers tell you about
the value they've received from BetterHR.
Adrian @ Focus Engineering
Better HR is absolutely priceless.
Adrian
Focus Engineering
Sean @ Pieroth
As MD of a major retail business, I rely on experts to ensure our business runs smoothly… Better HR's HR expertise means my business is in the best possible hands. I wouldn't be without them.
Sean
Pieroth
Chris @ Intermedia Group
It's like having my own HR department 24/7 – peace of mind I can afford. I feel a lot safer. It's simple and the documents are constantly updated. I've found it be excellent.
Chris Baker
General Manager Operations
Brittany @ AIM Bookkeeping Consultants
Time is MONEY! Better HR and their HR advice streamlines our processes & offers piece of mind. We are compliant & up to date at all times
Brittany
AIM Bookkeeping Consultants
Angela @ Vivo Cafe Group
Small cost for peace of mind.
Angela
Vivo Cafe Group