Employee Issues
Overcome workplace issue lawfully and compliantly with our team of experienced and expert HR Consultants.
Access quality advice, affordably, starting at just $99 per month.
Get 1 month FREE when you pay per annum.
Trusted for over 14 years
Over 10,000 happy clients
★★★★ 4.1 Star
Google Ratings
Engage experienced HR Consultants & Employment Lawyers
Talk to BetterHR's team of experienced HR Consultants and experienced Employment Lawyers for assistance on:
   Overcoming employee absenteeism
   Defending against bullying and harassment claims
   Mediate workplace conflict
Reduce Employee Absenteeism
Excessive employee absenteeism result in major disruptions to your business, teams, and operations. Get the advice and support you need to manage employees not turning up for work and improving employee attendance. Plus receive step by step guidance from experienced Employee Lawyers at BetterHR on employee termination processes that comply with Australian employment law, so you don't get caught out on unfair dismissals or other claims.
Get expert help with Bullying & Harassment Claims
Managing aggrieved employee claims on bullying or harassment in the workplace can be challenge. Reduce your risk of damaging adverse action claims by engaging one of BetterHR's certified HR Adviser and experienced Employment Lawyers. Our trusted team of experts in areas of meditation, conflict resolution, and workplace investigations can assist in resolving matters before they reach court action, and assist small and medium size business owners in defending against employee claims.
Reduce and prevent Workplace Conflict
Unforeseen conflict can arise in any workplace. Whether it is employee behaviour, negligence of duties, BetterHR's team can assist with staff conflict resolution, mediation, and provide practical steps to improve employee relations.  Talk to one of our certified HR Advisers today for expert guidance on managing workplace conflict lawfully.
Why choose BetterHR?
BetterHR is a leading Australian HR and employment law solutions provider.
We help Australian business owners and managers operate successfully by providing HR tools and advice to help businesses with people management.
Our all-in-one subscriptions give customers the ability to leverage expert guidance in areas that can be complex.
We work with our customers to make people management simple, affordable, and straightforward.
Backed by experienced Employment Lawyers
Direct access to certified HR experts
Over 10,000+ happy clients
Australian owned & operated
Don't take our word for it. Let our customers tell you about
the value they've received from BetterHR.
Adrian @ Focus Engineering
Better HR is absolutely priceless.
Adrian
Focus Engineering
Sean @ Pieroth
As MD of a major retail business, I rely on experts to ensure our business runs smoothly… Better HR's HR expertise means my business is in the best possible hands. I wouldn't be without them.
Sean
Pieroth
Chris @ Intermedia Group
It's like having my own HR department 24/7 – peace of mind I can afford. I feel a lot safer. It's simple and the documents are constantly updated. I've found it be excellent.
Chris Baker
General Manager Operations
Brittany @ AIM Bookkeeping Consultants
Time is MONEY! Better HR and their HR advice streamlines our processes & offers piece of mind. We are compliant & up to date at all times
Brittany
AIM Bookkeeping Consultants
Angela @ Vivo Cafe Group
Small cost for peace of mind.
Angela
Vivo Cafe Group
Need help with resolving employee related issues?
Fill in this short form, and we'll call you to assist.
Trusted by hundreds of successful businesses every day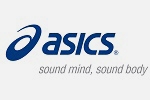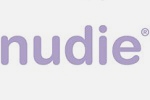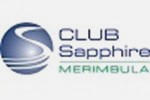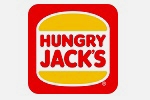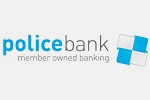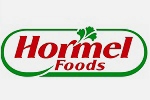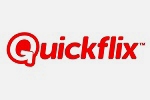 Plans & Pricing
Affordable. Fixed Price. No hidden fees.
Get instant access to HR software and HR advice, combined in a single plan.