Position Description
Templates
Better HR includes over 100 position description templates. To help you document important job details for each employee, pay workers correctly and protect yourself from unfair dismissal claims.
Job descriptions are important for every business.
A good job description clearly outlines important details such as job title, job duties, skills/qualifications required, reporting structure, etc.
Good job descriptions can help you:
Attract the best candidates by ensuring candidates understand the role correctly
Shortlist the best candidates by ensuring managers rank job applicants vs job competencies
Recruit the best candidate by ensuring managers ask relevant interview questions based on job competencies
Protect you legally from unfair hiring claims, as the job description can defend why a candidate was, or was not, selected
Pay workers correctly, as the job description can be used to determine the correct rates of pay and entitlements
Manage employee performance, training and development as needed
Reduce the risk of unfair dismissal claims
And more
How Better HR helps:
Better HR provides over 100 sample position description templates to help you prepare written job descriptions for all your employees.
Delivered via an affordable annual subscription, Better HR helps you save time and money. By providing best-practice HR templates.
Sample position description templates include:
Account Sales Representative
Accountant
Administrative Assistant
Administrative Manager
Assistant General Manager
Assistant Office Manager
Assistant Store Manager
Auditor
Automobile Technician Mechanic
Bar Attendant
Bar Manager
Billing Supervisor
Bookkeeper
Business Development Manager
Business Manager
Call Center Operations Manager
Call Center Representative
Certified Medical Assistant
Cleaner
Construction Supervisor
Customer Service Manager
Customer Service Representative
Data Entry Clerk
Database Administrator
Dental Assistant
Electrical Engineer
Executive Assistant
Financial Accountant
Firefighter
Food and Beverage Attendant
Food and Beverage Attendant Senior
Food and Beverage Manager
Food and Beverage
General Manager
Graphic Designer
Human Resources Assistant
Information Systems Manager
Information Technology Manager
Junior Accountant
Legal Assistant
Manager
Marketing and Sales Manager
Marketing Assistant
Medical Assistant
Nurse Manager
Nursing and Medical Assistants
Nutrition Educator
Occupational Therapist
Office Assistant
Office Manager
Operations Analyst
Paralegal Legal Assistant
Pathology Laboratory Aide
Patient Care Coordinator
Patient Transporter
Payroll Clerk
Payroll Manager
Payroll Supervisor
Pharmaceutical Sales Representative
Pharmacist
Physical Therapist
Physician Assistant
Plant Operator
Production Supervisor
Programmer
Project Manager
Property Manager
Proposal Writer
Public Health Nurse
Purchasing Agent
Quality Inspector
Receptionist
Recruiter
Regional Sales Manager
Registered Nurse
Restaurant Manager
Retail Merchandiser
Retail Salesperson
Retail Store Manager
Sales Assistant
Sales Manager
Sales Representative
Sales Trainee
Sales Trainer
Secretary
Security Manager
Security Officer
Senior Sales Executive
Senior Web Applications Developer
Software Engineer
Technical Support Specialist
Telecommunications
Telemarketer
Trade Assistant
Truck Driver
Warehouse Operations Manager
Warehouse Supervisor
Web Developer
Web Site Designer
Web System Administrator
And more
Trusted by hundreds of successful businesses every day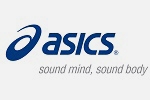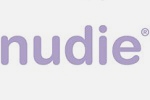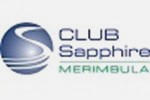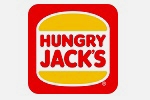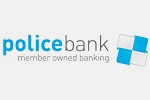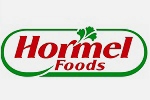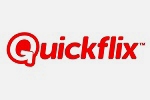 Our clients say
"Small cost for peace of mind."
Vivo Cafe Group
"Time is MONEY! We are compliant & up to date at all times"
AIM Bookkeeping Consultants
"It's like having my own HR department 24/7 - peace of mind I can afford."
General Manager Operations
"Better HR's HR expertise means my business is in the best possible hands."
Pieroth
"Better HR is absolutely priceless."
Focus Engineering